"Howe Sound"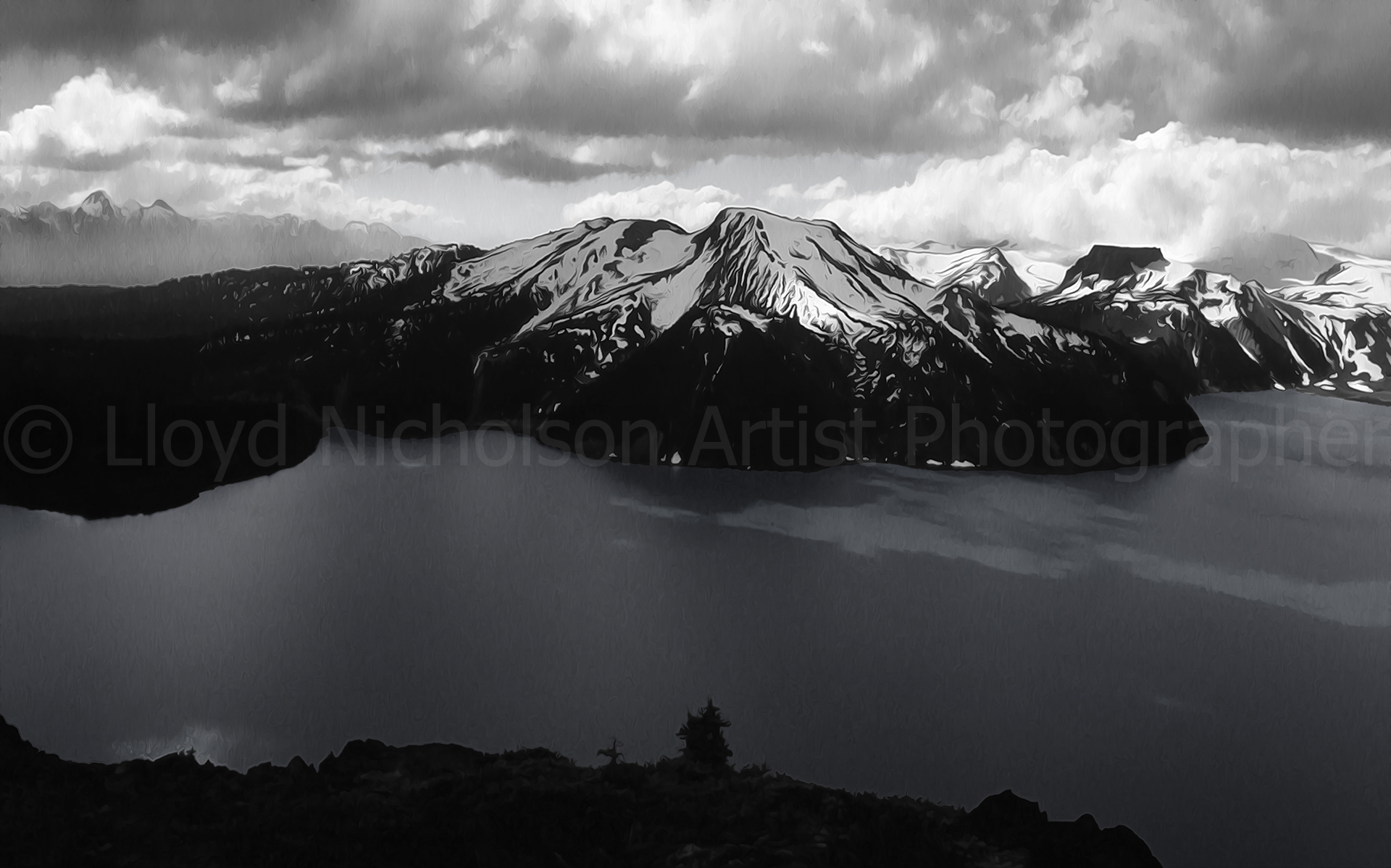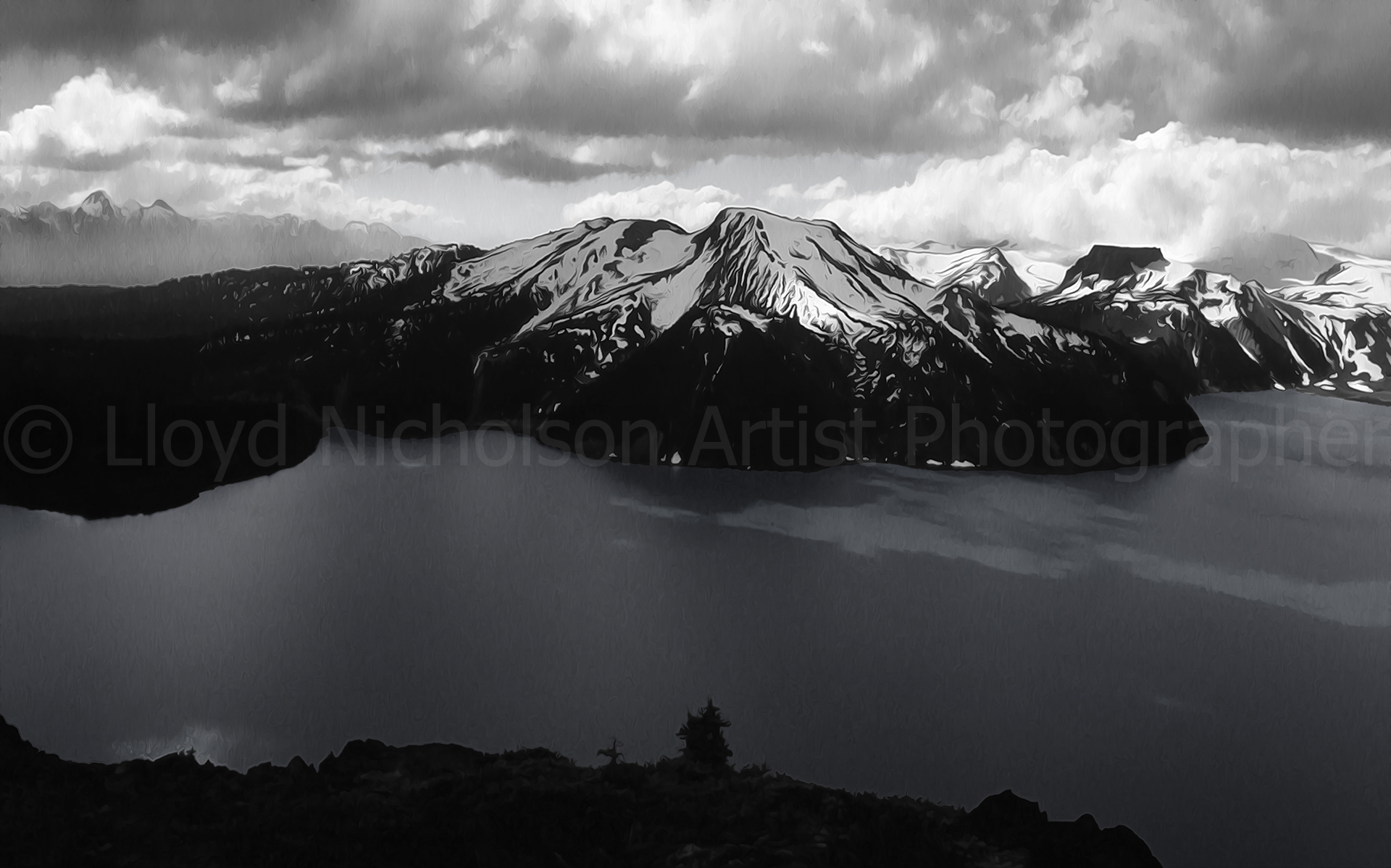 "Howe Sound"
30x24 Archival giclée on acid free paper. Actual image size 22"X13.73". Signed, numbered, limited edition of 10
"Howe Sound" was taken by me in the summer of 1988 on 35mm fuji camera film. Here I have reworked it in the digital darkroom. I had never been up the sound and did a fair bit of hiking and got a few spectacular images. This was originally a colour image, and I have left a very subtle amount of that in the water and sky.
The paper I use for your prints is Breathing Color Elegance Velvet Platinum, which meets or exceeds the standards set forth by the Fine Art Trade Guild Certificate using their "Blue Wool" testing method. On this scale, the paper has a rating of 6 which means an empirical 100 years of light-fastness or resistance to fading.